More Details On Vince McMahon Being Backstage (And In Gorilla Position) For WWE Raw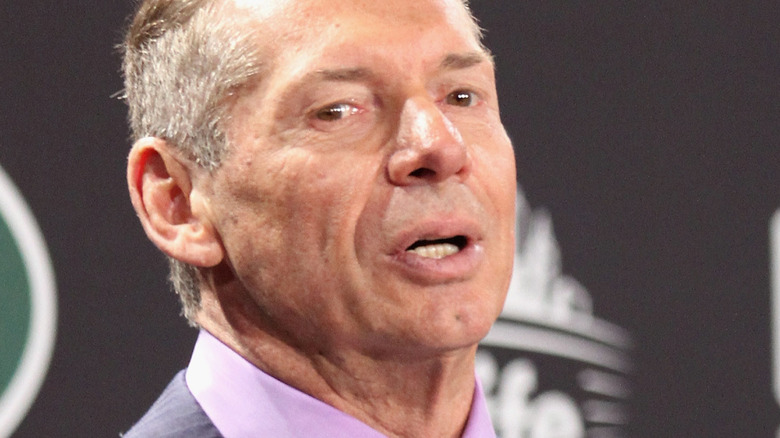 John W. Ferguson/Getty Images
Heading into "WWE Raw" Monday night from Hartford, Connecticut, it was known that Vince McMahon was backstage. Now, Fightful Select has confirmed more details surrounding his involvement. For starters, mutterings about his presence had apparently gained traction by Monday afternoon, and by 6:00 PM ET, several people noticed a room being prepared for someone. As it happens, that someone was the Executive Chairman himself.
Hartford is roughly only 80 miles from WWE Headquarters in Stamford, Connecticut, so it's not terribly surprising that McMahon was there. Additionally, the expectation is that he won't be backstage frequently going forward, but rather continue on by calling in changes remotely, as he has been doing since April. McMahon was in "Gorilla Position" Monday night, just as he was during WrestleMania weekend, but the word backstage is that the operation of "Raw" on June 5 was nothing close to the chaos that happenend on the infamous Monday after Mania back on April 4, which was said to have sunk morale.
However, Fightful did note that McMahon continues to call in changes, leading to some late rundowns or segments being outright cut. All the while, internal memos indicated that Monday's "Raw" was the highest-ever grossing weekly show in the Hartford market for WWE, continuing its recent trend of breaking such records.