Sami Zayn Gives His Thoughts On How His WWE Rivalry With Roman Reigns Ended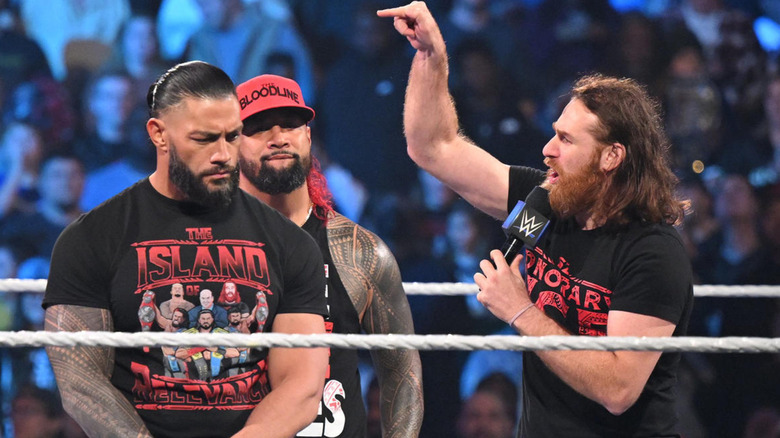 WWE
Sami Zayn would've loved to have dethroned Roman Reigns as Undisputed Universal Champion but is happy at the way his story with the Bloodline played out. 
During his recent interaction with "Xfinity," Zayn was asked how he felt about the way his storyline with "The Tribal Chief" ended and if he should've been the man to defeat Reigns.
"It would have been kind of perfect — a storybook ending if I had dethroned Roman. Sure, of course. But if you look at it more, you know, 5 years from now, 10 years from now, if you look at the totality of where it all kind of lies, I think you would just see that that's one great chapter, hopefully, in a story," said Zayn. 
Zayn feels that had he defeated Reigns at Elimination Chamber in Montreal, Canada, or at WrestleMania, it would've been a memorable win that would've been replayed for years to come.
"For sure, I think, unquestionably, whether it was the right or wrong decision or whatever it was, if the way it ended, there's no question that had it gone my way, for example, that night in Montreal or at WrestleMania or something like that with Roman, unquestionably would have been a moment that would have definitely been replayed many times," stated one-half of the Undisputed WWE Tag Team Champions.
Zayn says The Bloodline storyline was special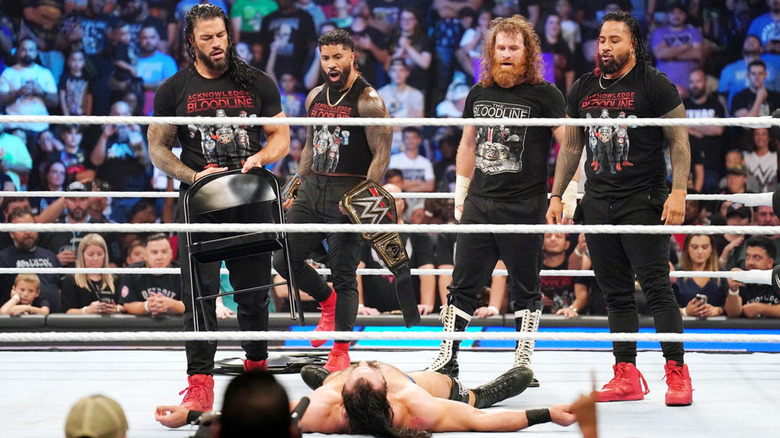 WWE
Sami Zayn thinks his storyline with The Bloodline had several special moments, and feels that only time will tell if the decision for him to lose to Roman Reigns was a good one.
"But I still think what we did was very, very special, and I think as you can see by what's continuing to happen with The Usos and Roman, it's still ... that story still has some special moments. So, I don't know, I think this is one of those things you just need time to see where it all falls," said the WWE star.
While Zayn was unsuccessful in winning the Undisputed Universal title, he and Kevin Owens defeated The Usos to become the Undisputed WWE Tag Team Champions at WrestleMania 39. Zayn exacted revenge on Roman Reigns at the Night of Champions Premium Live Event earlier this year, when he and Owens defeated "The Tribal Chief" and Solo Sikoa, bringing an end to his rivalry with Reigns and co.