WWE Files For Trademarks On A Trio Of ECW Event Names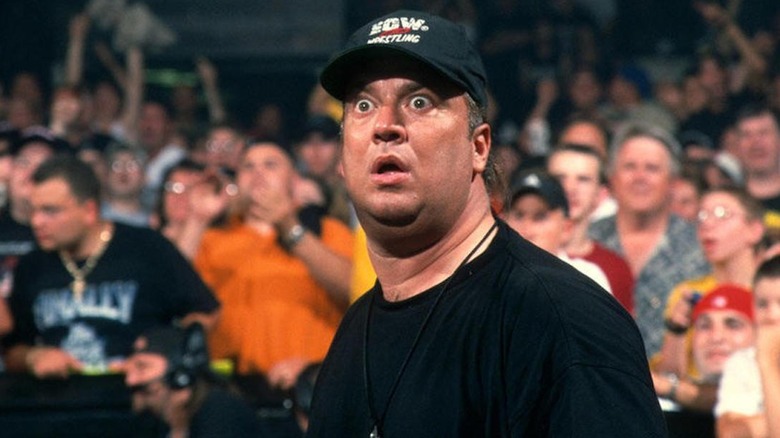 WWE
Given its vast ownership of names and other intellectual properties, it should come as no surprise that WWE has been dipping into wrestling history as of late, filing trademarks for the fresh use of several classic WCW shows. In recent years, WWE has resurrected the likes of The Great American Bash, Starrcade, and Halloween Havoc, and now it appears WWE may be dipping its proverbial toes into the waters of ECW's past.
On August 11, the promotion filed to trademark the names "Barely Legal," "CyberSlam," and "Massacre On 34th Street," in regards to "entertainment services," particularly in regards to professional wrestling shows. Whether or not either will be put to use remains to be seen. However, in cases like this, WWE doesn't usually go through the trouble unless there is at least an inkling that there's an idea for usage, whether that be in WWE or "NXT." 
Long-time wrestling fans will recognize the names as former ECW events, most notably Barely Legal. That was the title of the first-ever ECW pay-per-view, on April 13, 1997, from the ECW Arena in Philadelphia, Pennsylvania. That particular show was headlined by Terry Funk defeating Raven to win the ECW World Heavyweight Championship.
As for the others, Massacre On 34th Street – which WWE previously attempted to trademark — was one of the last ECW PPVs. The final card under that name was held on December 3, 2000, and saw Steve Corino retain the ECW World Title in a three-way match featuring Justin Credible and Jerry Lynn. Meanwhile, CyberSlam was an annual interactive show and convention held in the ECW Arena, beginning in 1996 and running through 2000 — prior to ECW's closing in 2001.