Nick Aldis: NWA Owner Billy Corgan Has 'Shown Everybody Who He Is'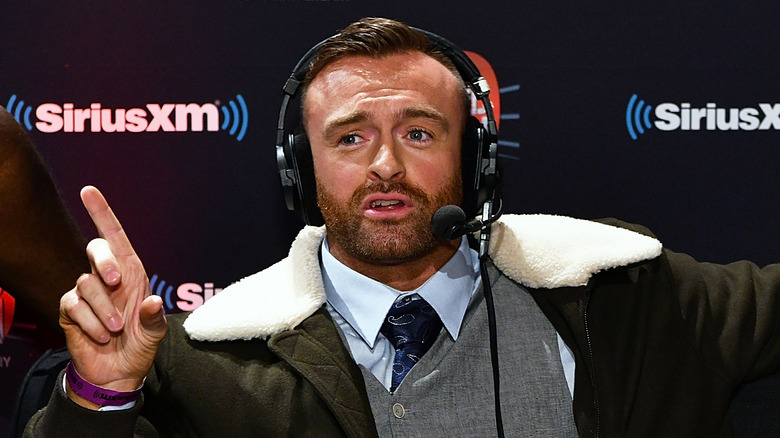 Slaven Vlasic/Getty Images
Last year, former NWA Worlds Heavyweight Champion Nick Aldis and current NWA owner Billy Corgan had a very public falling out. The result was Aldis leaving the promotion, with the performer possibly WWE-bound, either as a wrestler or producer. Whatever the case may be, Aldis recently appeared on "Insight with Chris Van Vliet," addressing his relationship with Corgan among other topics.
"The evidence is there for anyone who wants to look," Aldis said. "I'm sort of done talking about Billy [Corgan] and that whole thing. ... I would just say that he's shown everybody who he is, and that's unfortunate. I'm certainly not going to spend any more time saying anything sort of denigrating about him or the company or anything like that. People can make up their own minds, and it looks like a lot of them have."
It's clear that there is still bad blood between the two men, with the disagreement stemming from Aldis informing Corgan in November that he planned to leave the NWA. In a public statement released to social media, the former champion said he was not happy with the direction the promotion was headed, and Aldis later elaborated that he felt Corgan had disrespected his wife, Mickie James.
In the wake of Aldis' departure, Corgan made the controversial decision to put the company's world title on Fox News contributor Tyrus. However, last month's NWA 75th anniversary event saw Tyrus lose the title to EC3, with the former champion agreeing to the stipulation that he retire. For now, Corgan's promotion will move forward with Aldis' fellow Impact Wrestling alum EC3 on top.