Jade Cargill Reveals Why She Left AEW For WWE: 'I Want To Create A Legacy'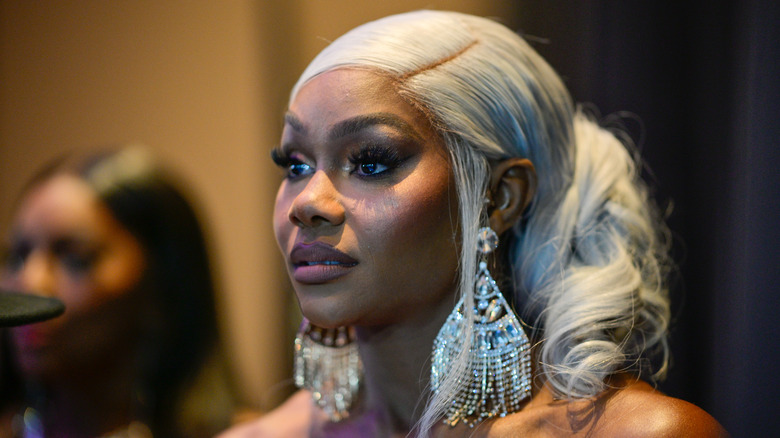 Prince Williams/Getty Images
While she remained undefeated for nearly three years, Jade Cargill was promoted as one of the faces of AEW by both the promotion and WBD, so much so that she was the featured athlete at the network's upfronts each of the last two years. Despite achieving everything there is to in AEW, Cargill knew that only a move to WWE would allow her to ascend to the next level of superstardom. More importantly, Cargill knew that she'd have to wrestle modern-day greats such as Becky Lynch and Charlotte Flair to leave behind a lasting legacy in the business. 
"I want to create a legacy," Cargill told "The Ringer" after signing with WWE. "I want to be in the Hall of Fame. I want to wrestle with the best women in the world. I mean, there is no grander stage than this stage — the opportunities are endless with this company. It was a no-brainer. It was very welcoming. I didn't have any second thoughts about it at all. It was just an easy choice. It wasn't easy, but it was easy [laughs]."
Cargill then confirmed that Cody Rhodes — who was instrumental in bringing her to AEW in 2020 — played an equally vital role in persuading her to leave Tony Khan's promotion for WWE. Cargill believes Rhodes laid out the blueprint for others looking to jump from AEW to WWE following his return at WrestleMania 38 in 2022. "He is a phenomenal man," Cargill said of Rhodes. "I've seen what the business did for him, I've seen him just be the stellar athlete that he is. I didn't see [it] any different for myself. But, yes, he was one of the guys that led me to a great decision."
'You should always bet on Jade'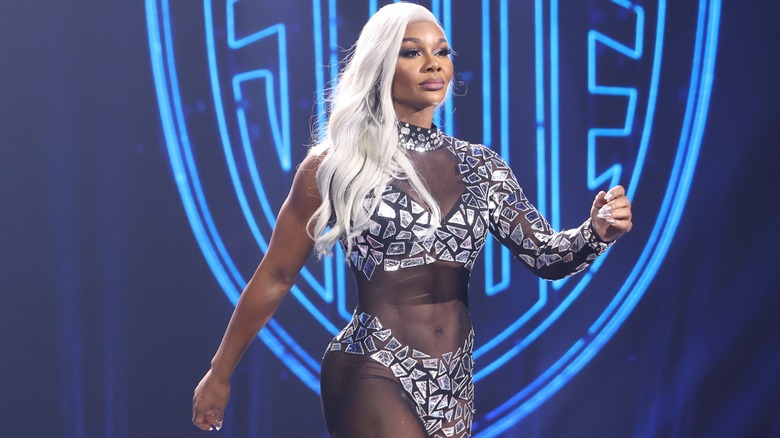 AEW
Despite joining WWE to a lot of buzz, Jade Cargill is the first to admit that she's far from the finished product — especially as an in-ring performer. To that end, Cargill is willing to put in tireless hours at the WWE Performance Center in order to stand out amid a loaded women's roster. 
"You should always bet on Jade because I'm a star in the making," Cargill stressed. "I'm gonna keep my head down and work hard. I'm a worker — that's what I do. At the end of the day, my star power is undeniable. What I do in the ring is undeniable. I want to become a household name — that's what I'm here for." 
To become a household name, Cargill realizes that she'd have to hold her own against the biggest names in the WWE, many of whom have already reached the peaks she hopes to one day. Cargill already has a list of superstars she's gunning for right out of the gate, "Nia Jax, Rhea Ripley, Charlotte Flair, Bianca Belair — I want to take them all down. I'm here to take over and make a name for myself. Whoever wants it can come get it."
Cargill on what the WWE system can do for her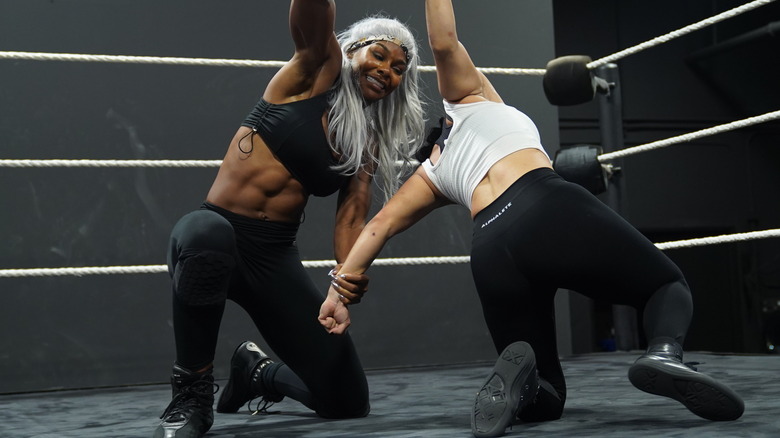 WWE
Besides her desire to wrestle the top names in WWE — one of whom welcomed her after her signing — Jade Cargill also plans to utilize WWE's state-of-the-art training facility to improve as a performer, something she feels she was unable to do in AEW. 
"Reps, quality coaching staff, the best training facility in the entire world — that's what this system can do for me," Cargill said of her move to WWE. "I don't need this business. I can go home and be relatively fine. I'm here because I'm hungry, I love what I do, and I want to create a legacy for myself, my daughter, and my family. I don't need the money, this comes from the heart."
Following the announcement of her signing, Cargill was spotted at WWE's Performance Center, putting in the reps that she feels will make her a better performer. At this point, it's unknown if Cargill will debut on "WWE NXT" or get fast-tracked to the main roster. Regardless, WWE fans can expect to see "That B–ch" in action imminently.