Why Booker T Isn't Surprised To See Adam Copeland Sign With AEW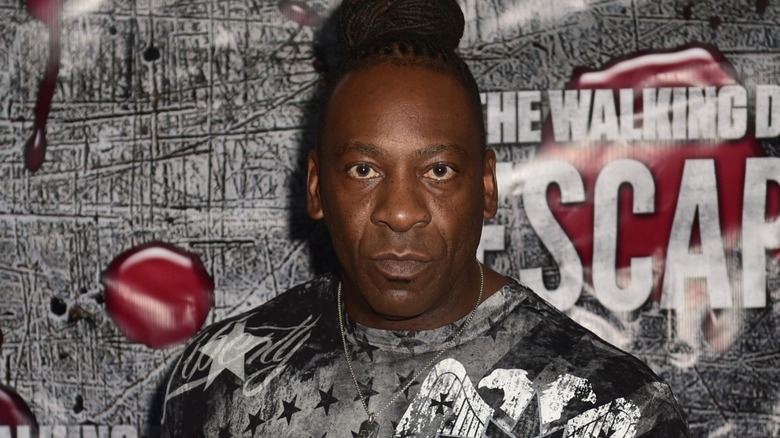 Prince Williams/Getty Images
Everyone seems to have an opinion on Adam Copeland leaving behind WWE and moving forward with his future in AEW. After he showed up at the conclusion of WrestleDream, some have been more excited about Copeland's move while others have been a bit down on his relocation.
And then there's Booker T, who just a month ago felt Copeland winding up in AEW would be unlikely. Despite making that statement, the two-time WWE Hall of Famer revealed on the latest episode of "The Hall of Fame" podcast that he wasn't caught off guard by Copeland making the jump and furthermore didn't blame Copeland for his decision.
"I wasn't shocked; I wasn't surprised one bit," Booker said. "To be able to just take a break and still do it and get paid to do it is kind of cool, too, because I had a little bit of that in TNA — even though TNA wasn't giving out the big checks like Tony Khan's giving out to come hang out and party and have some fun for a little while." 
"But I know exactly what [Copeland's] talking about, as far as working with the young guys as well," he continued. "For me, it was the same thing with Samoa Joe, AJ [Styles], [Bobby] Roode, [Consequences] Creed, and certain guys I had a chance to perform with ... So I get that, too. I wanted that."
If you use any quotes from this podcast, please credit "The Hall of Fame" with a h/t to Wrestling Inc. for the transcription