Why Mickie James Says It's 'Crazy' That WWE's Dominik Mysterio Is As Good As He Is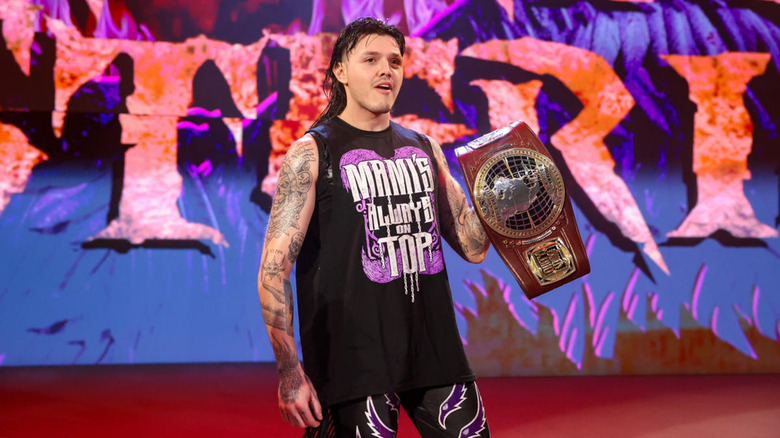 WWE
Mickie James is amazed by how quickly Dominik Mysterio has taken to pro wrestling, despite being in the game for a short period of time. 
While reviewing Dominik's recent win against Trick Williams on "WWE NXT," where he regained the "NXT" North American Championship, James wonders how he has learned the nuances of pro wrestling so quickly.
"Can I say, Dom, is incredible," declared James on a recent episode of "Busted Open Radio." I know he's a bad guy and we're supposed to hate him. But I think, we look and I'm going, 'Where did he train?' This is like really interesting — it's not like we watched Dominik on the independents or like in an organization, a smaller organization, where we knew Dom was training to be a wrestler, prior to showing up on WWE television."
James has attributed Dominik's success to being around the pro wrestling business and a third-generation wrestler.
"He has quietly — obviously he's a student of the game, he's been around the business, [it's] pretty much the family business," said James. "But, I never heard about Dom training to be a wrestler or any of that. So to think that he's quietly been training this whole time prior to coming to TV. No one knew what to expect when he was going to be a wrestler, and he's just completely killed it.
The Impact star went on to lavish more praise on the "NXT" North American Champion and made a bold prediction about his future. 
Dominik going to be one of the greats: Mickie James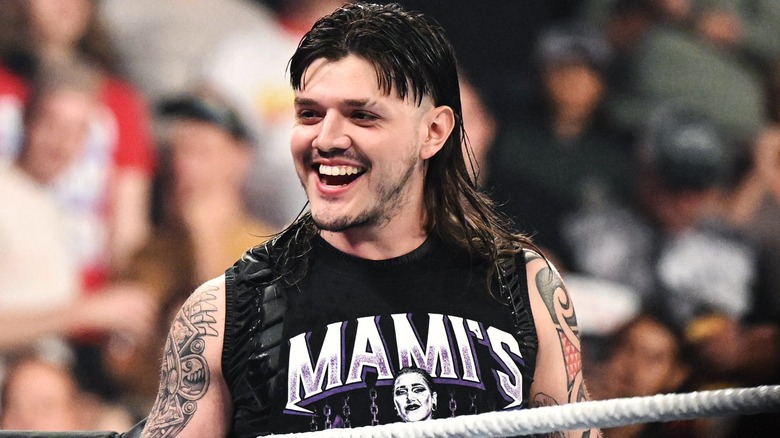 WWE
Mickie James believes Dominik has a high ceiling in the sport, crediting his natural ability inside the squared circle and his attention to small details that set him apart from others in the business.
"Just the natural ability and the natural ... it's the little things. It's the little things that you can see him doing that he looks like he's a 10-, 20-year veteran out there," said James. "A lot of his euphemisms, body languages, all these little things, we're going to look back on how we do in wrestling, and 10 years from now, you're going to say Dominik Mysterio is one of the greats. And it's crazy to think about, but just like ... look how much heat he has." 
James feels that Dominik has the potential to be a top star — a sentiment echoed by many, including his Judgment Day partner, Finn Balor, as well as WWE Hall of Famer Road Dogg.
"He's already really great, and I don't really love to say that about young talent because I feel like it kind of heeds people and their learning capabilities and they start to think that they're already great before they are great."
She also mentioned that every time she sees Dominik, her thoughts transport her back to the time when he was just a child, coincidentally the same age as her son, Donovan.