Konnan Thinks This WWE Star Would Wrestle CM Punk, Even Though They Have Heat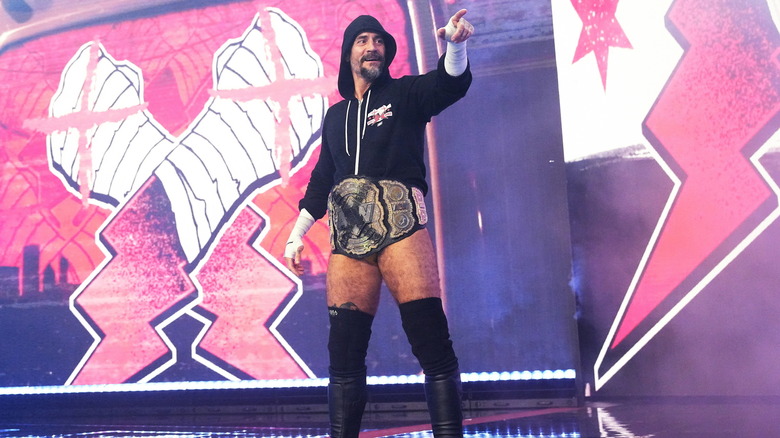 AEW
Seth Rollins has stated on more than one occasion that he's not a fan of CM Punk and doesn't want him in WWE, but Konnan feels that Rollins would wrestle the former AEW star if Punk comes back to WWE.
On a recent edition of "Keepin It 100" podcast, Konnan feels that recent teases on "WWE Raw" may have been done with the approval of Rollins, who he feels would be interested in facing Punk.
"You think Rollins wouldn't wrestle Punk?" asked Konnan. "I think he would, because first of all, he wouldn't be saying those lines about him in his promos if he had heat with him. He's actually saying lines that Punk said before. There's no reason, you know ... Corey Graves made a statement, 'Oh, the biggest trick the devil ever did ...' you know that [line], Punk had actually said that. There's three lines he [Punk] said in Ring of Honor that they're using on TV. It can't be a coincidence. And if Rollins is saying it, it means he's cool with it."
Konnan believes that Punk returning to WWE will help increase viewership, and also bring in fans to WWE from AEW. He added that WWE does a great job at promoting returns and big-name stars like Punk. He thinks that a potential Rollins-Punk match in WWE would be great.
Recent reports have indicated that WWE and Punk are not in discussions over a return, and despite Punk's desire to go to WWE, the promotion is not interested in re-signing him. Earlier this year, Rollins buried Punk in an interview with WrestlingInc, calling him a jerk and someone he doesn't want in WWE. He doubled down on his criticism of Punk in another interview, where he called the former AEW Champion selfish and doesn't want him to be a part of the pro wrestling industry.