WWE Raw Ratings Report 11/13/2023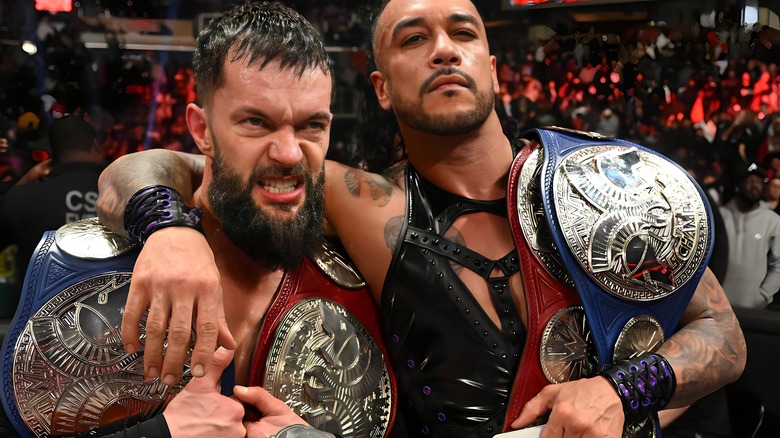 WWE
Last week was a good one for WWE ratings, with "WWE Raw" drawing strong numbers coming off of Crown Jewel, "WWE SmackDown" showing a slight increase from the week before on Friday, and "WWE NXT" drawing a great number even without major main roster stars. Unfortunately for WWE, that trend did not continue on Monday night.
Wrestlenomics reports that Monday's episode of "Raw" drew 1.467 million total viewers and a 0.44 rating in the 18-49 demographic. While not great declines, both numbers were down from last week, with total viewers dropping 4% from last week's 1.522 million viewers, while 18-49 fell 7% from a 0.47 last week. As usual during the NFL season, "Monday Night Football" played a big part, with the Buffalo Bills vs. Denver Broncos game drawing a combined 17.68 million viewers and a 4.49 in 18-49 between ABC, ESPN, and ESPN2.
As is generally the case with "Raw," the show began strong, with QH1, featuring a promo between Cody Rhodes and Judgment Day drawing 1.745 million viewers and 664,000 viewers in 18-49, a high for both categories. From there, however, the show declined, and by QH11 had fallen to 1.300 million viewers and 536,000 in 18-49, the lowest segment for both categories, and a decrease of 475K and 128,000 viewers. The show rebounded slightly for the main event, ending with 1.389 million viewers and 581,000 in 18-49.
"Raw" will have a chance to rebound next week with the go-home show for Survivor Series on Saturday. The episode will be headlined by an eight-man tag, with Cody Rhodes, Jey Uso, Sami Zayn, and WWE World Heavyweight Champion Seth Rollins facing Judgment Day, with the winning team getting the advantage for WarGames.