Bray Wyatt Reacts To A Theory Linking His WWE Comeback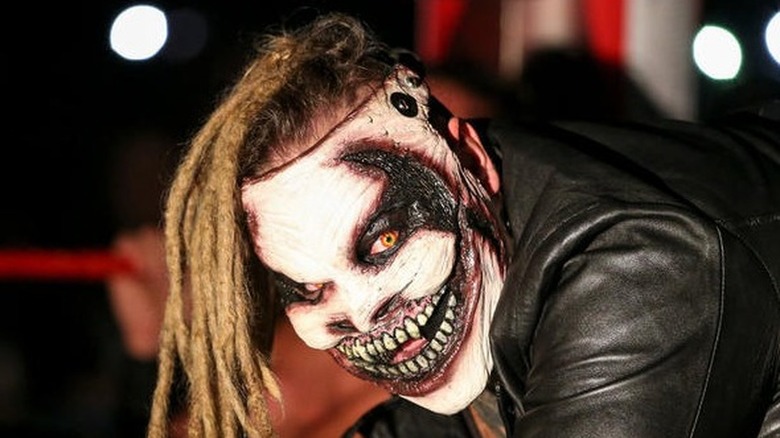 WWE
It's been nearly a month since Bray Wyatt penned down a note on social media about his perceived love-hate relationship with pro wrestling.
There are fans who are still trying to decipher the deeper meaning behind Wyatt's soliloquy — which included references to Cody Rhodes, The Undertaker, AEW, ROH, Kane, and even The Rock — and one such fan might have stumbled onto something.
On Monday evening, the fan pointed out how the three posts (each containing three paragraphs) resemble the letters "E" and "W" when turned horizontally.
The fan wrote, "Look what happens when you rotate @Windham6 'Wrestling is not a Love Story.' You get 3 magic letters... @WWE 🤔"
As ridiculous as the theory sounds, Wyatt actually noticed and liked the post, sending his fireflies into a frenzy over his potential WWE comeback.
Earlier this month, Wyatt himself tried to shut down the narrative that his note was far too cryptic, emphasizing that his message was meant to be "a reminder to myself and others that need reminding just how special this business is."
Bray Wyatt's WWE Return Imminent?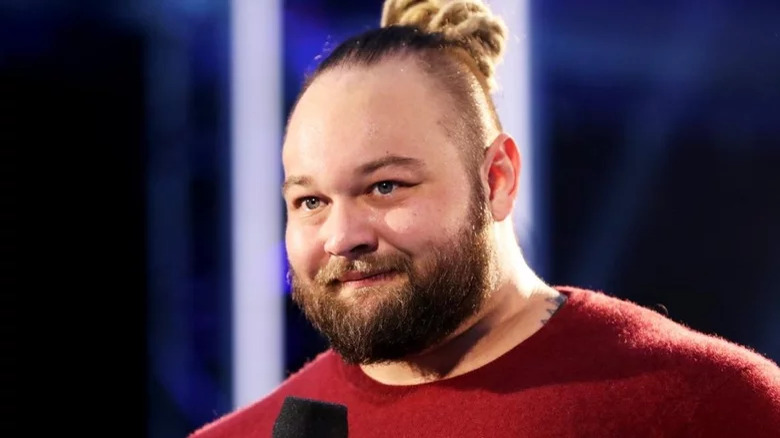 WWE
Wyatt began to trend on social media Monday night following the "WWE Raw" return of Johnny Gargano and another sighting from Dexter Lumis. As the trend of comebacks under the Triple H regime continues, many believe it's only a matter of time until Wyatt returns.
Last week, Fightful Select reported that there have been internal discussions within WWE to bring Wyatt back. Shortly thereafter, Wade Keller of PWTorch would confirm Fightful's report and note that "Bray is likely back in WWE soon" on his podcast.
Both reports specifically highlighted that Vince McMahon's retirement had opened the door for Wyatt to return to the company. According to Fightful, McMahon and Wyatt weren't on the best of terms during their final year working together, and the former WWE Chairman allegedly made derogatory remarks about Wyatt's physique before releasing the third-generation wrestler in July 2021. The report added that Wyatt had begun pushing back on creative plans laid out for him, which further soured his relationship with McMahon. It was also noted that Wyatt will be welcomed back with open arms with Triple H taking charge of WWE's creative direction and talent relations.
Wyatt laid the groundwork for the Wyatt Family stable under the leadership of Triple H and Dusty Rhodes more than a decade ago in FCW and later in NXT.