If AEW Has To Choose Between CM Punk And Chris Jericho, Tony Khan Should Choose Punk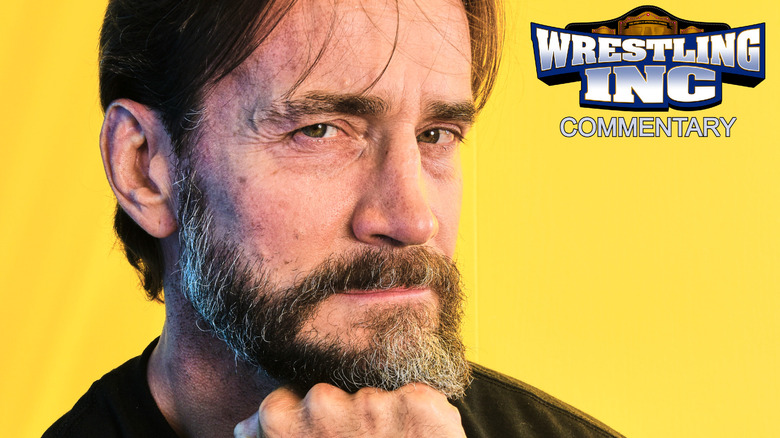 Irvin Rivera/Getty Images
Much like the story Journey sings about in "Don't Stop Believin'," the Saga of CM Punk, AEW, and what exactly happened before, during, and after the post All Out press scrum seems destined to go on and on and on and on. The latest development occurred yesterday when Punk, in a now deleted Instagram post, flat out stated that Jon Moxley at one point refused to lose to him, before referring to wrestling reporter Dave Meltzer as "a liar" and Chris Jericho as "a liar and a stooge." Whether intentionally or not, Punk's statements suddenly took The Elite from major players into supporting roles, suggesting that Jericho was perhaps the true villain to Punk's hero, and that maybe, just maybe, Ace Steel had bitten the wrong man.
Regardless, the most famous deleted Instagram post in wrestling history has surely given AEW owner Tony Khan something else to think about. While most surely believed Khan would try to work it out between all parties, many thought there would come a time where Khan would have to choose between Punk and the Elite. Now it turns out he may have to pick between Punk and Jericho, and maybe even Moxley as well. And while choosing between Punk and Moxley, or Punk and the Elite would've surely been a "Sophie's Choice" scenario for Khan, the reality is a choice between Punk and Jericho should be easy. And it should be CM Punk, and it should have nothing to do with any internet drama.
CM Punk Offers More Than Chris Jericho In 2023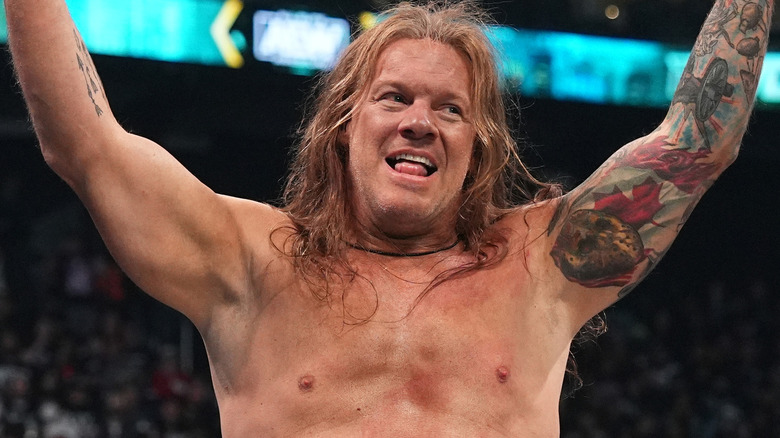 AEW
To be clear, there are drawbacks to choosing with CM Punk regarding anything at this point, except maybe what the best Pepsi flavor is (regular). Even if Khan could've handled things better, even if the Elite, Jericho, or whoever were leaking stuff to the wrestling media, and even if Punk didn't have Colt Cabana pulled into dimensional limbo, nothing Punk ultimately did helped make the situation better. In fact, it often seemed to make things worse! There are no winners here, Punk included.
And yet, despite all of that, Punk is still the obvious choice should Khan before forced to do so. Because for all the controversy, for all the drama, for all the galactic stupidity, Punk just brings more to the table in 2023 than Jericho does. And that's not a knock on Jericho either, who at 53 has continued to produce strong work. But if one compares the programs Punk had to what Jericho has been doing recently, it doesn't feel close. Many will tell you Punk's program with Eddie Kingston was more captivating than what Kingston and Jericho put together over several months. The same could be argued about Punk's four month feud with MJF, compared to Jericho's and MJF's one year odyssey. 
Tony Khan Will Do All He Can Not To Chooce Between Jericho Or Punk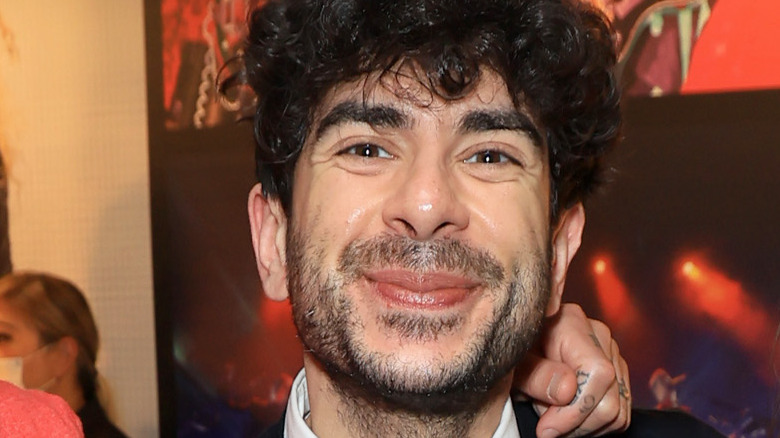 Leon Bennett/Getty Images
There's plenty of evidence that suggests Punk brings as much, if not a decent amount more, to the table than what Jericho brings right now. And frankly, the positioning of both men seemed to suggest that. While Jericho's feuds haven't been low priority, it was notable that he was more "in and out" than "in" on the main event scene, spending other periods wrestling for the ROH World Title or feuding with Dan Lambert's guys. Punk, from the moment he arrived to the moment he bit into that first muffin, was never anywhere other than the top, or close to the top. Again, it's not an insult to Jericho, it's just reality. Jericho is, as the leader of the Gramercy Riffs would say, was good; real good. But Punk? He's better.
Naturally, the hardest part of this situation is knowing that Tony Khan will surely exhaust every conceivable option to keep Punk or Jericho under his umbrella before having to make a choice; after all, both men are stars who still have plenty to offer AEW. But if he must only choose one, then just what everyone knows from a performance level makes it seem simple. Should AEW have to choose between CM Punk and Chris Jericho, there is only one correct answer — and it's the man Ace Steel will bite for.