Kevin Nash Says MJF 'Would've Been A Good Kliq Guy,' Enjoyed AEW Dynamite Segment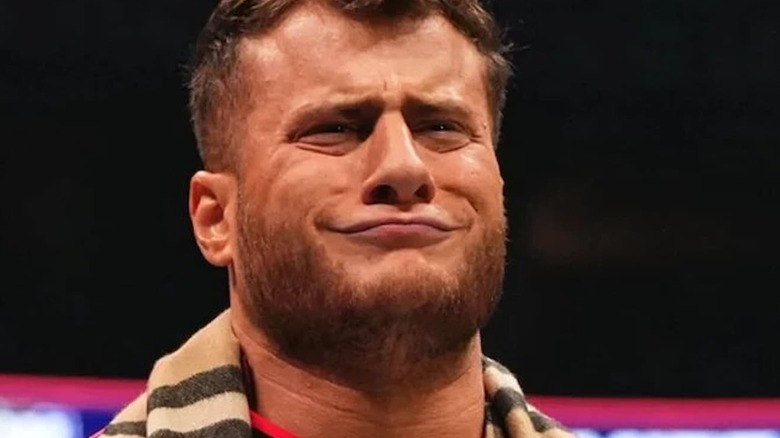 AEW
The Kliq, a backstage group in WWE consisting of Kevin Nash, Scott Hall, Sean Waltman, Shawn Michaels, and Paul "Triple H" Levesque, was believed to use their pull on occasion in order to benefit themselves or their friends. From Shane Douglas and Bam Bam Bigelow to WWE Hall of Famer Jake Roberts, there have been no shortage of stories surrounding The Kliq's supposed influence. And while Nash himself may not be the biggest AEW guy, even in jest, he believes one AEW star in particular would've shined in The Kliq: current AEW World Champion MJF.
"MJF came over and we talked," Nash said on "Kliq This." "I think he's super over, but you kinda think he's a dick, which is great! You think like, 'There's no way this guy couldn't be a dick.'"
That heelish nature, for which MJF is and has been celebrated, is what appeals to Nash the most "I'm sure there's a lot of guys in the locker room, because he's getting pushed, that'll f***ing say 'Yeah, he's also holding 'em down,' so I mean, he would've been a good Kliq guy," he added with a grin. Nash also claimed that MJF approached him, going out of his way to tell Nash how big of a fan he was.
Eventually Nash pivoted to the April 5 episode of "AEW Dynamite," which saw the champion celebrated in his hometown of Long Island, New York, as part of the event's "MJF Day." 
"The week that I'd watched last was when he did almost a Dean Martin, Rat Pack f***ing deal where he sang," Nash continued. " I'm thinking to myself like, 'F***, that's up my alley right there. That's my kinda s***."
If you use any quotes from this article, please credit "Kliq This" with a h/t to Wrestling Inc. for the transcription.