NBA Helps Lift AEW Rampage To Highest Viewership Since 2021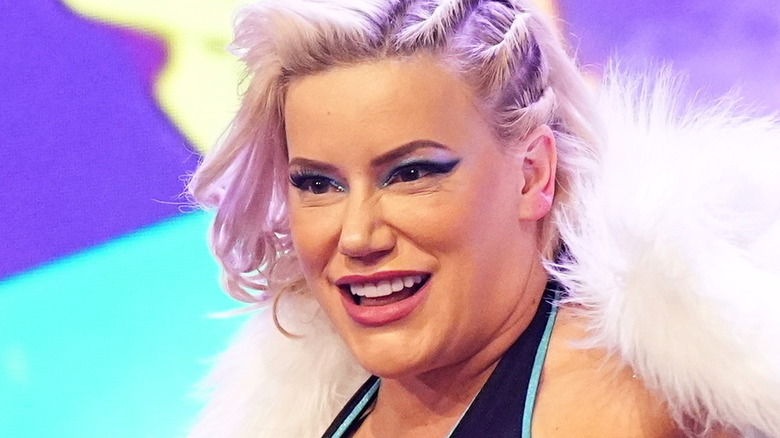 AEW
"AEW Rampage" saw its best viewership numbers since September 2021 for its episode this past Friday night, and it has the NBA Playoffs to thank in part for that. According to Wrestlenomics and ShowbuzzDaily, this past Friday's "Rampage" averaged 639,000 viewers overall, strongly benefitting from its lead-in which was coverage of the NBA play-in game between the Miami Heat and Chicago Bulls. Additionally, the show registered a 0.21 rating in the key P18-49 demographic, placing the show seventh among cable originals for the day. In fact, "Rampage" saw its numbers improve across each demographic from the previous week.
For what it's worth, viewership for last Friday's "Rampage" was a general improvement over the previous week. The April 7 episode also boasted its best numbers in a while at the time. So, that's a positive note two weeks running. Though obviously, there isn't going to be an NBA Playoff game every Friday night for the rest of the year. Generally speaking, though, this feels like something to build on with the chatter in recent weeks largely surrounding AEW's Wembley announcement and especially the reports of a potential CM Punk return.
Meanwhile, Friday's episode of "WWE SmackDown" saw a slight dip from the previous week, averaging 2,265,000 viewers overall (down from 2,468,000 for the first "SmackDown" after WrestleMania) and a P18-49 rating of 0.58, down from 0.69 on April 7. That said, they still ranked third in that demographic among both primetime and cable originals, trailing only the NBA Playoffs' play-in games on ESPN and TNT.