WWE Stars The Miz & Alexa Bliss To Appear On NBC's That's My Jam This Monday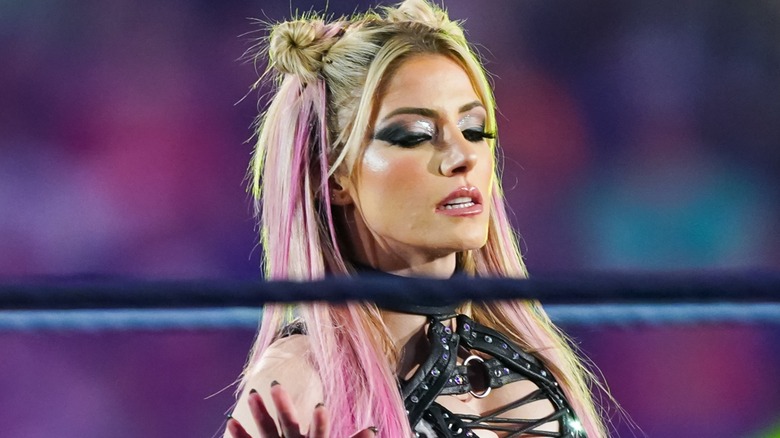 Alex Bierens De Haan/Getty Images
WWE Superstars The Miz and Alexa Bliss are all too familiar with participating on popular television game shows. Back in February, you could find The Miz trying to solve puzzles on "Celebrity Wheel of Fortune" while Bliss' involvement was more of a surprise when she revealed herself to be a contestant on "The Masked Singer" in March. Now they're bringing their competitive skills to another program looking to showcase their musical knowledge.  
According to PWInsider, The Miz and Alexa Bliss will be on next week's episode of "That's My Jam," a musical game show hosted by Jimmy Fallon of "The Tonight Show." Their episode will air on Monday, May 1, at 10 p.m. EST on NBC.
"That's My Jam" features two teams of two competing against each other in a number of music and dance-inclined games and challenges as they aim to win money for their favorite charity organization. The WWE pairing would be the first professional wrestlers to make an appearance and they are set to take on the duo of Diallo Riddle and Bashir Salahuddin, best known as the showrunners-writers for the in-development Marlon Wayans' comedy series "Book of Marlon."
The Miz has remained a constant presence on "WWE Raw" in the early part of 2023, serving as the host of WrestleMania 39 and participating in three different impromptu matches while doing so. However, Bliss hasn't stepped inside the ring since her loss to Bianca Belair at the Royal Rumble. It was learned that the former women's champion had been dealing with a form of skin cancer, but following treatment, she revealed she was all clear back in March.