Tony Khan Confirms AEW Collision Debut Will Take Place At Chicago's United Center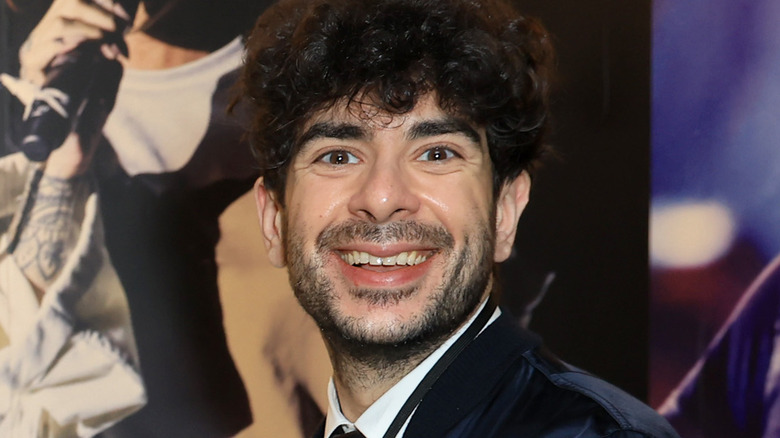 Leon Bennett/Getty Images
"AEW Collision" is heading to the United Center in Chicago, Illinois for its premiere on June 17.
Following rumblings that such would be the case earlier in the day, the news was confirmed by AEW President Tony Khan during Wednesday's edition of "Dynamite". Tickets for the event will go on sale on Friday at 11 AM ET (10 AM CT) and can be purchased on the AEWTix.com or Ticketmaster websites.
Aside from June 17, dates for "Collision" tapings have been announced for the end of June and throughout July in Canada and the United States, including Toronto and Hamilton, Ontario; Regina, Saskatchewan; Calgary, Alberta; and Newark, New Jersey.
Wednesday night's announcement adds fuel to the speculation that June 17 will mark the return of CM Punk to the company's programming following for the first time since September of last year when he was involved in the notorious backstage brawl following All Out. Punk's status with the company remained a question mark over the past week following alleged unrest over the status of his friend and trainer Ace Steel with the company and the last-minute removal of Punk from "Collision" promotional material.
Punk isn't the only uncertainty surrounding the Saturday show, as there is much controversy surrounding the possible roster split that is supposedly set to be implemented. Contradictory reports have surfaced over whether or not it will be a more relaxed style split with certain talent appearing on both "Dynamite" and "Collision," or if it will be a more rigid style split in a manner similar to WWE should it come to fruition.