WWE SummerSlam Has Sold Nearly 97% Capacity, Over Half Of Available Tickets Resale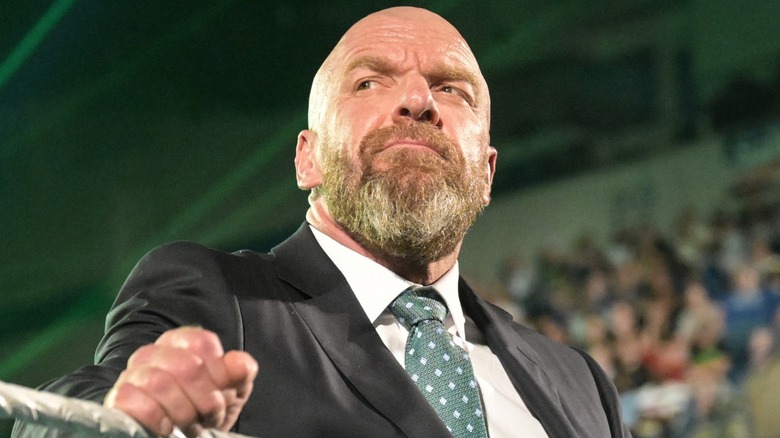 WWE
SummerSlam — set for August 5 at Detroit's Ford Field — will be here before you know it. But, according to WrestleTix, there aren't all that many tickets left. Based on WWE's current setup, nearly 97 percent of the available tickets have been sold. Though of the remaining seats, quite a few are resales.
WWE SummerSlam
Sat • Aug 05 • 7:30 PM
Ford Field, Detroit, MI

Available Tickets => 4,373
Current Setup => 44,604
Tickets Distributed => 40,231

Resale => 2,893 pic.twitter.com/NpeOGhB5jR

— WrestleTix (@WrestleTix) June 5, 2023
4,373 tickets currently remain available for purchase, with 2,893 of those being resale. When you do your math, that leaves just 1,480 original tickets unsold. This should come as no surprise to anyone whose been following WWE's quarterly reports. For Q1 of this year, WWE boasted an increase in live event attendance overall, so the renewed demand for seats to a WWE show, especially one as major as SummerSlam, is on par with where business currently is. 
Last year's SummerSlam — at Nissan Stadium in Nashville — recorded a final attendance of over 48,000 fans, putting this year's on pace for a similar number. 
In early May, WWE was looking into opening up other areas of Ford Field in response to how quickly tickets were moving, all without one announced or confirmed match on the card. However, Undisputed WWE Universal Champion Roman Reigns is expected to be a part of the show. Additionally, a match pitting Becky Lynch against Trish Stratus had been earmarked for August. If that still holds true, the bout would serve as a rematch to their Night of Champions affair, won by Stratus. Lastly, Cody Rhodes and Brock Lesnar each have one victory in their current feud, setting the table for a likely conclusion in Detroit to this trilogy of matches.