Jim Ross Is Happy To See WWE And AEW Doing Well, Confident In Hopes For All In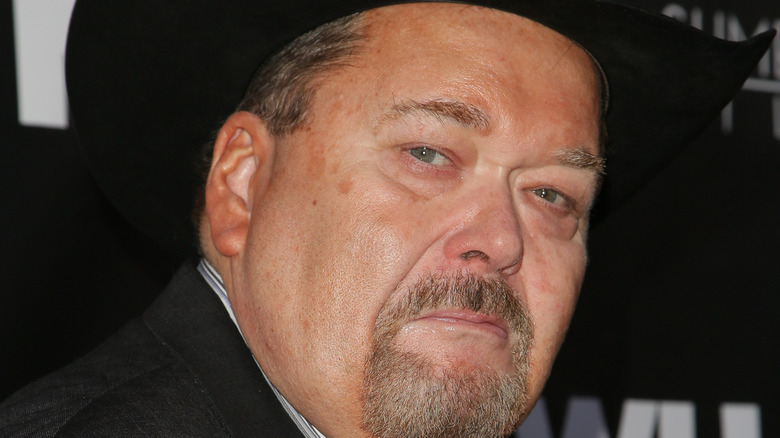 Chelsea Lauren/Getty Images
Approaching AEW's historic London debut with All In at Wembley Stadium in a few weeks, Hall of Fame broadcaster Jim Ross still found time to take in parts of SummerSlam and congratulated WWE on its record-breaking performance.
On the latest episode of "Grilling JR," Ross told host Conrad Thompson that while he didn't watch the event from start to finish, he did catch key moments from Cody Rhodes' victory over Brock Lesnar and acknowledged the significance of their post-match exchange, in particular.
"The exclamation point to that match," he explained. "[was] Lesnar reaching out, raising Cody's hand, and shaking hands. You know it was just really a cool moment."
Lesnar, of course, not only raised and shook Rhodes' hand but he did so toward all four sides of the ring, passing the torch, so to speak, to an astonished "American Nightmare." The gesture was met with Ross' overwhelming approval, as evidenced by his further acknowledgment of what it all means for Rhodes.
"Cody's on his way," Ross added. "All he's building toward is the main event at WrestleMania next year in Philly, so I'm happy for Cody."
The success of SummerSlam, Ross noted, is not just good for WWE but for the wrestling business as a whole, as he referenced an old adage in "a rising tide lifts all boats" to make that point. While he's pleased for his former employer, his attention will now quickly turn to AEW's upcoming overseas trip where they're set to put on one of the biggest wrestling shows of all time themselves. "I'm glad [WWE] did well. My congratulations to them and we hope to be able to replicate some of those same traits over at Wembley Stadium," Ross detailed.
AEW Hanging Their Hat On Cole vs. MJF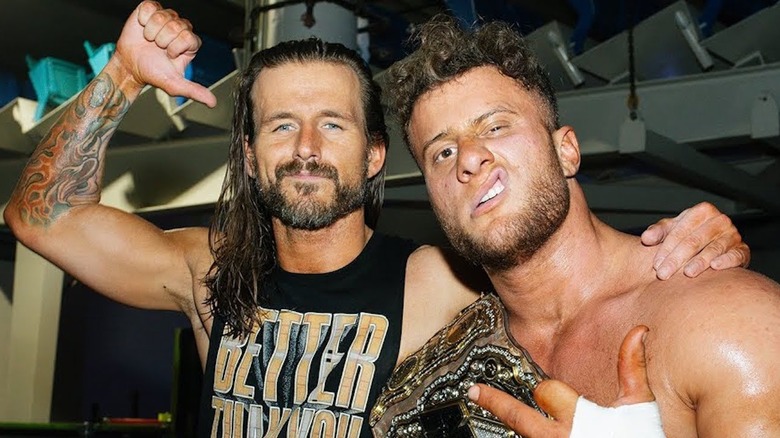 AEW
Though the card for All In has only recently begun to be revealed, Jim Ross pointed to the main event of the show – the match between Adam Cole and MJF — and another rumored contest as what he's looking forward to as of now. "The MJF and Adam Cole match, we're hanging our hat on that, right now anyway," said Ross.
While also namedropping CM Punk and Samoa Joe's yet-to-be-confirmed bout, the AEW commentator indicated his desire to get a chance to work the show however Tony Khan sees fit. For that match specifically, Ross joked that he'd pay his way to London to call it if given the opportunity.
Regardless of how the card ultimately shapes out, Ross made it clear that the roster is ready and excited for the event, as is he and the rest of the AEW announce team. 
"Talent's gonna be very, very motivated to make their mark on this amazing event and contribute," he exclaimed. "I'm looking at it and I'm very motivated to be a part of that show, somehow, if I call one match or two or three, whatever."
"You want to be able to contribute to the success of a major event and by God, this is a major event, without question."
If you use any quotes from this article, please credit Grilling JR with a h/t to Wrestling Inc. for the transcription.