Hikaru Shida On AEW All In At Wembley: 'I'm So Ready For The Big Moment' - Exclusive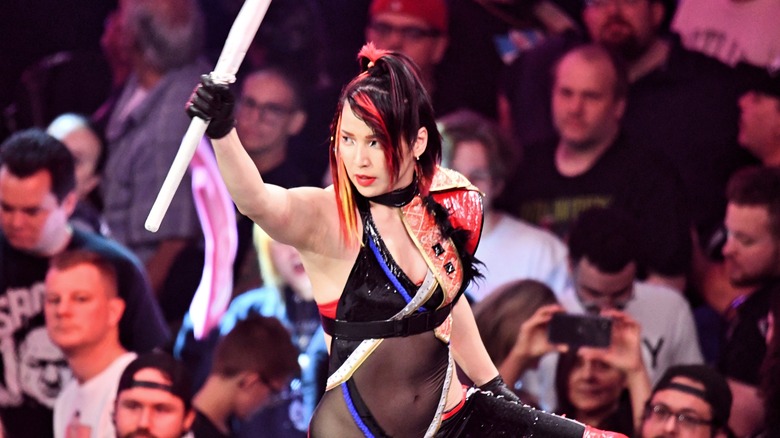 AEW
Since day one, Hikaru Shida has been a cornerstone of the AEW women's division, and to this day remains the longest-reigning AEW Women's World Champion in history, holding the title for one year during the COVID-19 pandemic. And now in her second run as champion, Shida will not only defend the title in front of fans but will do so in front of 80,000 fans in a week and a half at Wembley Stadium, at AEW All In.
Speaking exclusively with Wrestling Inc., Shida admitted that in some ways, it hasn't quite hit her yet, though she believes she's ready for the occasion.
"It's crazy," Shida said. "It's crazy. Especially it goes so fast in this couple [of] months. So actually, when Wembley [was] announced, I was like, 'Oh, I hope I could go.' But I really didn't imagine I'm [a] champion. But, yeah, of course, this is the biggest show in my life and it's going to be the moment I can't forget in my life. And I feel I'm so ready for the big moment. Yeah."
Shida is scheduled to defend her title in a four-way match, against former champ Toni Storm, Saraya, and the winner of a match between Britt Baker and The Bunny this Wednesday on "Dynamite." Whoever she faces, Shida isn't sweating the match.
"It's so strange, but I don't feel nervous and I think I'm so ready about mental, mind, and of course my physical too," Shida said. "I'm so ready and I can bring 120 percent Shida to Wembley. So I have confidence, and, yeah, I just try to imagine the hold the title in the middle of the fans every night. So, yeah, I think I can do it."
If you use any quotes in this article, please credit Wrestling Inc.