Backstage Update On Matt Riddle's Expected Return To WWE Raw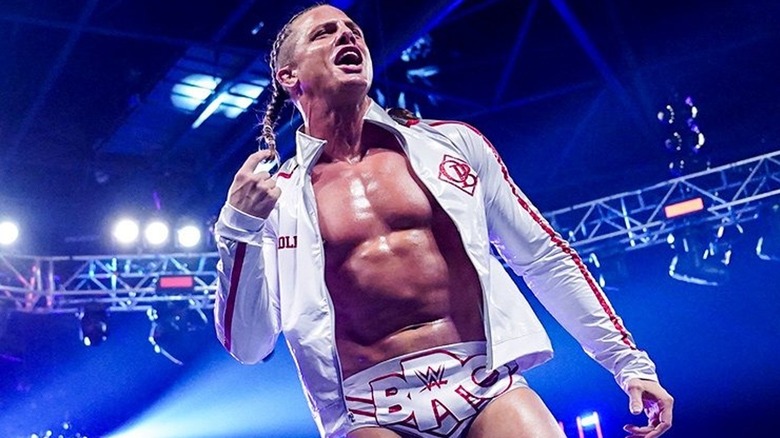 WWE
This week's "WWE Raw" took place sans Matt Riddle. "The Original Bro" was kept off the show — and pulled from several house shows this weekend – with a reported case of bronchitis and an ear infection. But it looks like each has cleared up rather quickly, getting him back into the WWE grind soon enough. 
Per PWInsider, Riddle is expected to appear this Monday on "Raw," back after only a one week hiatus. There's no word yet on if he'll still remain off the house show loop, but it's highly likely in order to not complicate his return to TV.
Riddle's missed time happened to coincide with other outside issues concerning him. While at JFK International Airport last weekend, some sort of incident occurred between Riddle and Port Authority officers as Riddle was transferring flights. Riddle claimed in a deleted Instagram post that one officer sexually assaulted him, while officers would allege Riddle was "disruptive" and "heavily intoxicated." The matter is currently under investiation by both the Port Authority and WWE.
The incident is the latest dark cloud to find itself over Riddle. In the past, he has found himself in the middle of sexual assault accusations, a violation of WWE's Wellness Policy leading to a suspension last fall, and a trip to rehab shortly thereafter. After time away, Riddle returned to WWE after WrestleMania 39 and has remained on TV since, most recently teaming up with reluctant partner Drew McIntyre.