Haley J, Madi Wrenkowski, Richard Holliday Among Indie Names At WWE Tryout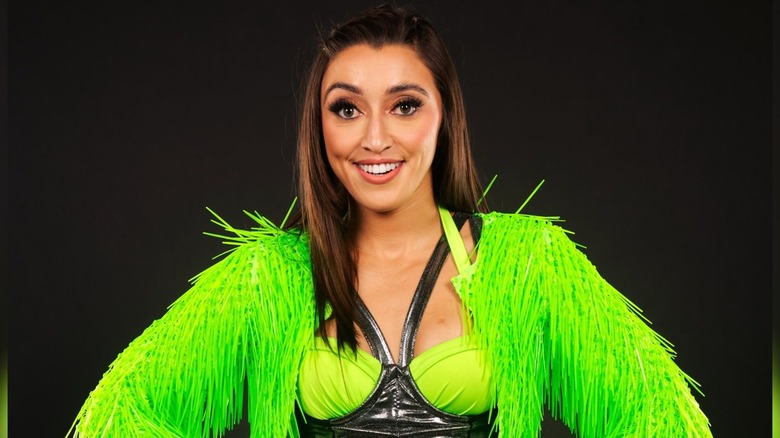 Madi Wrenkowski/X
With WWE reportedly ending its hiring freeze recently, a number of the top names from the indie circuit are being considered as potential future superstars.
According to "Fightful Select," and initially reported by "Bodyslam.net," a total of 12 wrestlers are being brought in for the latest round of tryouts at WWE's Performance Center in Orlando, Florida. 
The list of names includes former NWA Women's World Tag Team Champion Madi Wrenkowski, MLW veteran Richard Holliday, OVW and WOW star "HollyHood" Haley J, AEW Dark alumni Valentina Rossi, MLW alumni Ray Jaz, NWA referee and wrestler Jamie Stanley, AEW Dark veteran Jay Malachi, Damaris Largo, Kelsey Hornack, Copeland Barbee, Monster Factory's Davey Gold, and finally, Brogan Finlay – the son of wrestling legend Fit Finlay. 
While Wrenkowski has earned a name for herself through her time in NWA and her colorful social media interviews, Haley J was recently featured as part of Netflix's new show "Wrestlers," which documents the lives of OVW's wrestlers trying to make it to the big leagues. Meanwhile, Holliday, who recently returned to the ring at a GCW show after battling stage four Hodgkin's lymphoma, has said in several interviews that he's determined to resume his career.
Among others receiving a WWE tryout, Malachi is considered one of the rising stars in the indie circuit following his exploits for promotions such as Deadlock Pro, West Coast Pro, and Fire Star Pro Wrestling. Similarly, Brogan Finlay — who only began wrestling in 2021 — has been making waves for promotions such as GCW, ACTION Wrestling, New South Pro Wrestling, Black Label Pro, and BEYOND Wrestling. Brogan's father, Fit, is currently signed to WWE as a trainer/road agent. 
Others such as Ross and Jaz were regular fixtures on shows such as "AEW Dark" and "AEW Dark: Elevation" before the shows stopped airing on YouTube. The latter's last AEW match was against Anthony Ogogo in March 2022.