Jim Ross Is Happy To See Recently Re-Signed WWE Star Back In The Game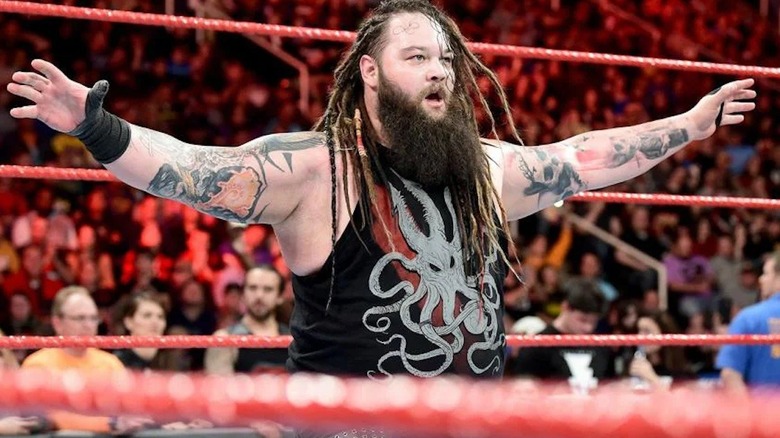 WWE.com
WWE Extreme Rules this past weekend saw the long-awaited return and reveal of the "White Rabbit" Bray Wyatt, who made his first appearance with the company since being released in 2021. The charismatic superstar ended the premium live event after weeks of anticipation, holding his classic lantern, turning to the camera, and saying "I'm back" before blowing out the light to close the show.
The mysterious return of Wyatt caught the eyes and ears of many in the business, given the level of attention his return created for the night, breaking nearly every WWE Extreme Rules PLE record in the show's history. Someone very familiar with Wyatt's work, given his history with Bray's family the Rotunda's, is former WWE Head of Talent Relations Jim Ross, who heaped praise on the way his comeback was handled by his previous employer.
"I think he's a big-time player and I'm glad he's back," Ross said, during the latest episode of the "Grilling JR" podcast. "I'm not sure where they're headed with that deal, nor would I like to know, I like to watch it all unfold when I get a chance. Somebody earlier asked if I watch WWE, I watch it sometimes, but I do because I'm a wrestling fan. I've got my brand, AEW is my brand, and that's what I'm buying my groceries on but I think he's a hell of a talent.
"He's got that Blackjack Mulligan and Mike Rotunda blood running through his veins, he's athletic as hell for a 300-pound guy. I'm glad he's back, I'm glad anybody is back for any company if everybody is on board. In other words, I believe that this is going to make Bray Wyatt very happy and very fulfilled and I think that's a good thing."
Did Tony Khan reach out to Bray Wyatt during his year long absence?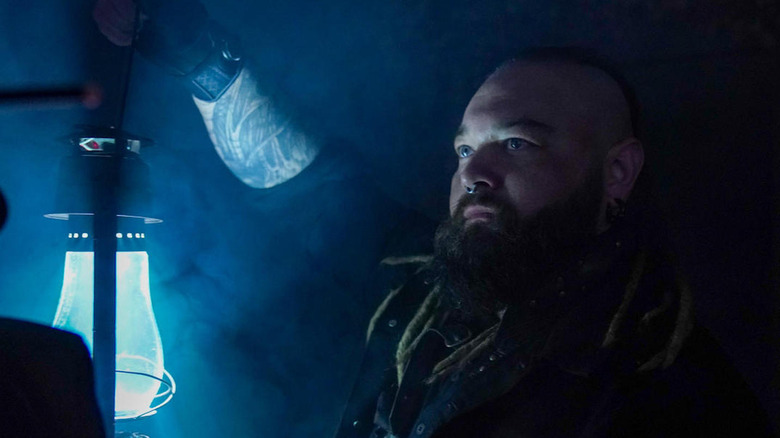 WWE.com
Before making his return to the WWE, Wyatt was rumored to be fielding offers from several different promotions, one being Tony Khan's All Elite Wrestling. Given his level of superstardom, the former Universal Champion was reportedly asking a heavy price for his next contract, ultimately leading him away from the wrestling scene, for the time being, never making an appearance outside of his first home, the WWE.
"I don't know if Bray Wyatt ever interviewed with Tony Khan or not, it wouldn't surprise me if he did, I don't know," Ross said. "Bray may have had this plan all along, take some time off, go back to the roost, the nest [referring to WWE]. I don't know if [Khan and Wyatt] have ever talked, hell I don't know. I'm not a talent relations guy, I don't get involved in that. 
"I think the horse is out of the barn, he wanted to get back to WWE and I don't think any amount of money that Tony could've offered was going to supplant his career in WWE. I may be wrong too, I don't know. I think you're silly in the wrestling business if this talent was a free agent if you didn't at least engage in a conversation to determine his level of interest if there was any. My take on it was there was never any major interest, it was all about the right place, right time impacting the game."
Wyatt's next appearance in the WWE is set for this coming Friday's "SmackDown," where we're all set to learn more about the "White Rabbit" easter eggs that have been teased for weeks.