First Hour Of Raw XXX Gets A Big Adjustment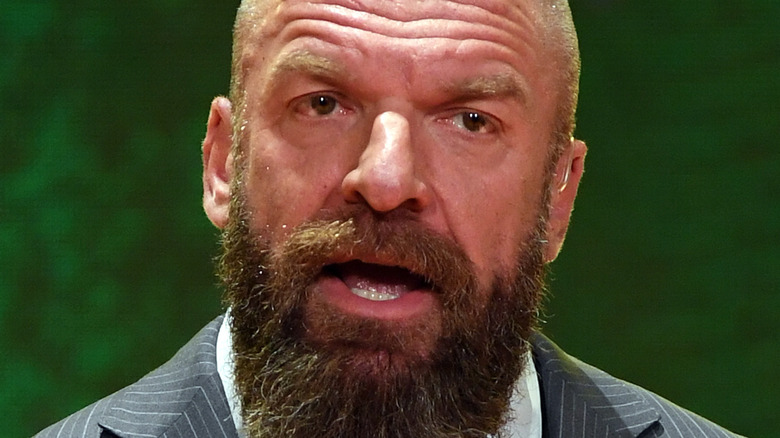 Ethan Miller/Getty Images
There are only a few hours left before one of the biggest "WWE Raw" episodes of the year airs, with the company celebrating 30 years of the program airing on TV with a special "Raw is XXX" episode. Naturally, WWE is pulling out as many stops as possible, with several big names scheduled to appear. And at least for one hour, fans will get to see the show uninterrupted.
In a tweet posted this afternoon, WWE backstage interviewer Byron Saxton was joined by WWE Hall of Famers Jerry "The King" Lawler and Ron Simmons; and announced that the first hour of tonight's "Raw is XXX" episode will be broadcast commercial-free on USA Network. This is the latest time WWE has done this practice recently, having done commercial-free or limited commercial hours of "Raw" at a few points last year.
While it's unclear what will make up the first hour of "Raw," Saxton's announcement also revealed that the United States Championship match between Austin Theory and Bobby Lashley would be contested under "no disqualification" rules, seemingly indicating the match would take place during the commercial-free first hour. No other announcements for the first hour were disclosed.
In addition to the U.S. Title match, the commercial-free first hour and numerous guests, some of which may be polarizing, "Raw is XXX" will also feature Dominik Mysterio and Damian Priest challenging The Usos for the "Raw" Tag Team Championship and Bayley taking on Becky Lynch in a steel cage match. The show will also see "The Trial of Sami Zayn," following up on the end of last Friday's episode of "SmackDown."