Updates On Court Hearings For Jeff Hardy And Tammy Sytch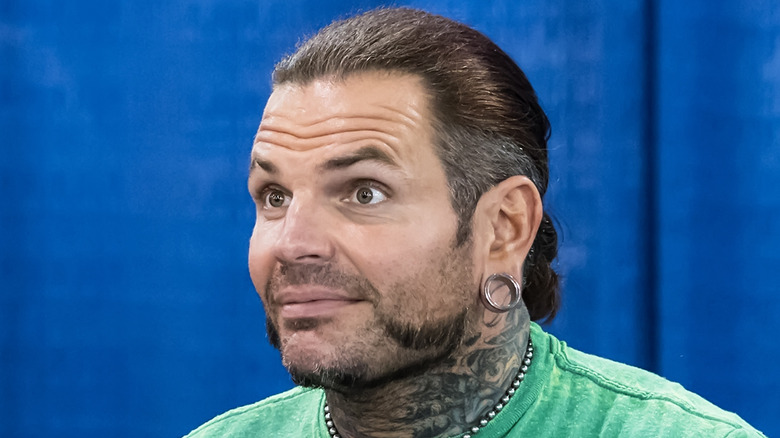 Gilbert Carrasquillo/Getty Images
Legal updates on AEW star Jeff Hardy and Tammy Sytch have arrived. At times, the two have dominated the news wire with their legal troubles over the past year, and the latest update shows that one issue may be closer to the end, while another still has a ways to go.
PWInsider is reporting that Hardy is, as of now, still scheduled for a pre-trial hearing on February 23. It was noted that court records have indicated Hardy's defense and the prosecution were trying to come to a plea agreement for Hardy, though nothing has been made official at this time. It's unclear if the deal would've allowed Hardy to avoid jail time, as he faces up to five years imprisonment should he be convicted of his third DUI in 10 years, a felony offense.
As for Sytch, her pre-trial hearing has been delayed again, at the request of her representation. The hearing will now take place instead on March 23, taking Sytch's whole situation close to the one year mark. The delay appears to be in regard to the status of several witnesses in Sytch's upcoming trial, who are still scheduled to undergoing deposition.
Hardy was arrested this past June in Florida following a night out at a Florida wrestling convention, where video emerged showing him drinking. Sytch meanwhile was arrested in May for a March 2022 incident where her vehicle rear ended another at a stop light, resulting in the death of a 75-year-old man. Toxicology reports later showed Hardy and Sytch's blood alcohol content were both well over the legal limit for their respective incidents.