Why Bully Ray Says Neither WWE Nor AEW Won Tuesday's NXT Vs. Dynamite Faceoff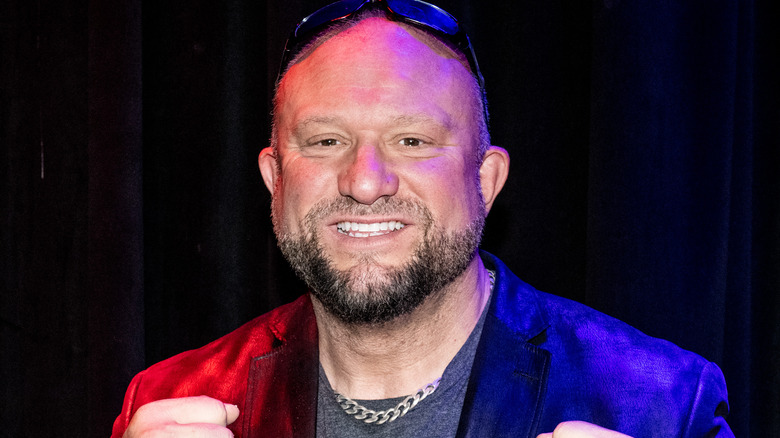 Timothy Norris/Getty Images
"WWE NXT" outdrew "AEW Dynamite" in the viewership department this past week when the two shows went head-to-head on Tuesday. But in the eyes of WWE Hall of Famer Bully Ray, neither company emerged as a winner in this television faceoff.
"I do not believe either one of the companies won," said Ray on "Busted Open Radio." "Obviously the rating, the hard number [921,000] to [609,000] dictates that 'NXT' won. But when I sit back and I really think about these numbers without trying to dive too deep into all the minutia of it, I say to myself this, WWE loaded up this show on their own night with some of the heaviest firepower they possibly could not named The Rock or 'Stone Cold' Steve Austin. They loaded it."
Tommy Dreamer, who was also on the show, argued that while "NXT" won the viewership war with "Dynamite," both were fantastic pro wrestling shows. He added that he couldn't care less who the winners or losers were in the battle between the two companies.
Bully Ray on why NXT didn't win against Dynamite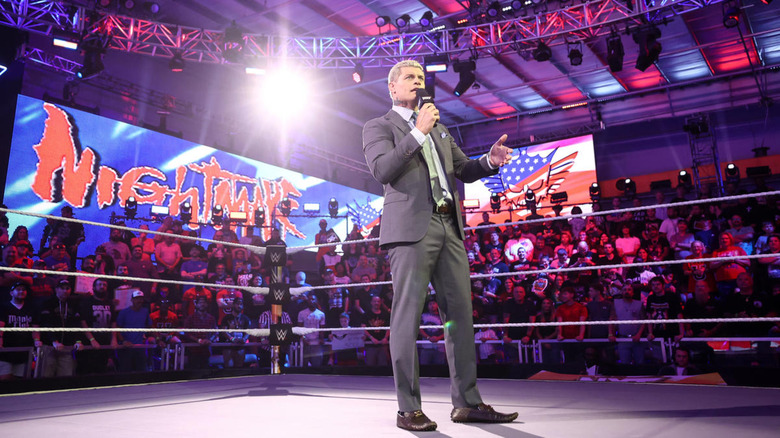 WWE
This week's episode of "WWE NXT" featured several notable stars such as John Cena, The Undertaker, Cody Rhodes, LA Knight, and Asuka, boosting the ratings in comparison to the September 12 episode of "NXT," which saw the highest viewership for the product since October 28, 2020. Despite that slight increase in ratings, Bully Ray isn't sure it equates to a true victory. 
"The highest rating that 'NXT' has done in the past couple of weeks, I believe was an 850, a couple of weeks ago for one of their specialty shows. Now, on that specialty show, I think we might have gotten Becky, and I think we might have gotten Rhea [Ripley] and Dom [Mysterio]. It was the normal crossover that they were doing with talent from the main roster, and they did an 850 — strong number on their own. Now you bring in thermonuclear freaking firepower, and you got [71,000] more viewers. To me, that's not that much," Ray said.
He lastly added that if he had to declare a winner, it would be AEW by the slightest margin, as they maintained their viewership number despite moving to a different night. As also noted by AEW President Tony Khan, Tuesday's episode of "NXT" also marked a rare instance that The Undertaker and John Cena appeared on a WWE show that generated less than 1 million viewers.
If you use quotes in this article, please credit "Busted Open Radio" and provide an h/t to Wrestling Inc. for the transcription.