Charlotte Flair Announced For Upcoming WWE Special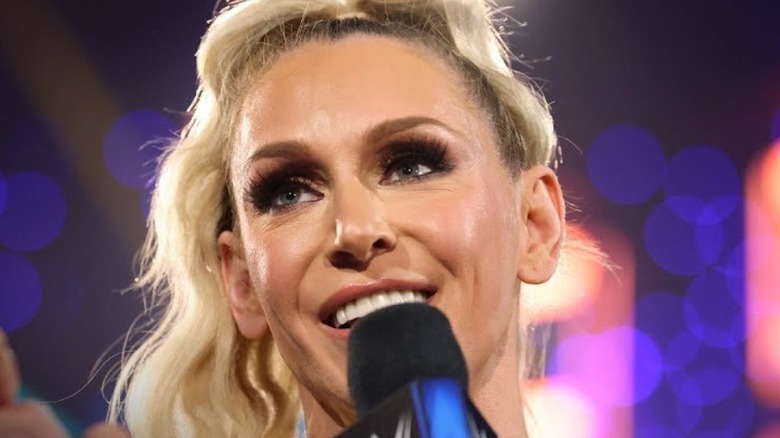 WWE/YouTube
Eight months into 2022, it's easy to forget that Charlotte Flair was dominating the "WWE SmackDown" women's division during the early part of the year. Flair held the "SmackDown" Women's Championship through the first four months of the year, defending the title against Naomi and later Ronda Rousey at WrestleMania 38. But since losing the title to Rousey at WWE WrestleMania Backlash, Flair has been nowhere to be seen on WWE programming, with the promotion claiming the 15-time women's champion would miss time due to a fractured radius.
In reality, Flair took time off to get married to long-time fiancee, AEW star Andrade El Idolo, with the couple tying the knot at the end of May. Since then, there's been little mention of her on WWE television, with the only hint of a return being an advertisement for a Flair appearance on the August 12 episode of "SmackDown." However, an email to Peacock subscribers on Wednesday is hinting that Flair will be seen by WWE fans again soon — even if it doesn't necessarily coincide with a return to the blue brand.
Flair Goes Face-To-Face With Austin In Broken Skull Sessions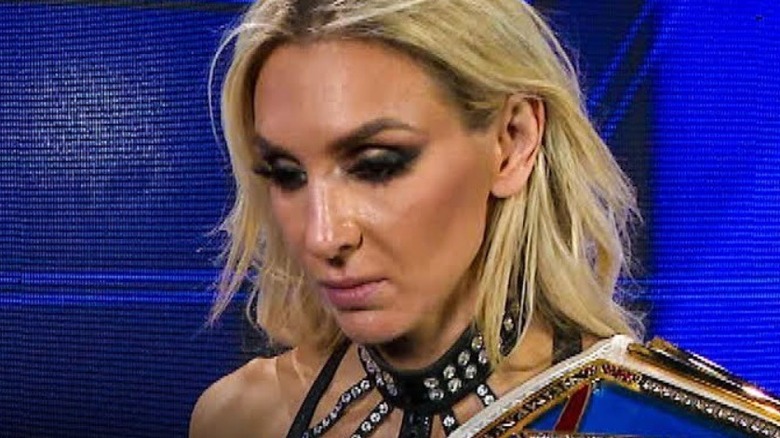 WWE/YouTube
According to the Peacock email, Flair will be sitting down with none other than WWE Hall of Famer Stone Cold Steve Austin on the next episode of "Broken Skull Sessions."
"The Queen — WOOOOOO!" the email read. "'Stone Cold' Steve Austin chats with Charlotte Flair in the latest Broken Skull Sessions streaming Aug 19." Charlotte becomes Austin's latest guest following the appearance of fellow "SmackDown" star Sami Zayn, who sat down with Austin in July.
Barring a return on this week's episode of "SmackDown" — which was advertised — or next week's episode of "WWE Raw, the interview will be Flair's first appearance on WWE programming since WrestleMania Backlash. It's unclear what topics will be discussed during Flair's interview, though given Austin's track record, it is expected that her absence, title success, and rumored issues with fellow top WWE star Becky Lynch could all be on the table.