AEW Reportedly In 'Pool Of Potential Buyers' For WWE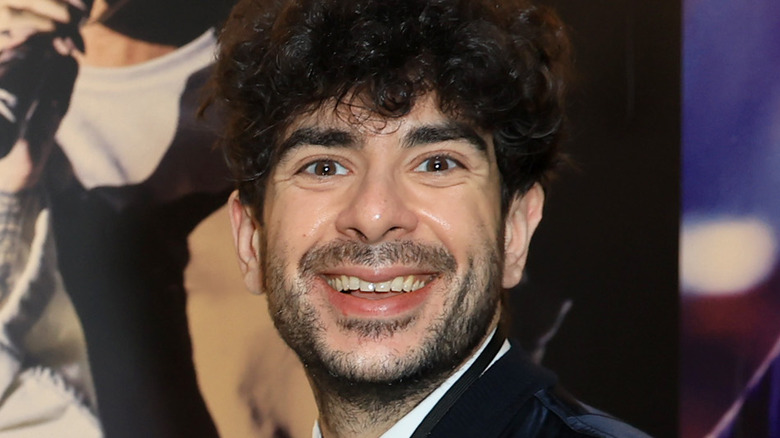 Leon Bennett/Getty Images
It's been one week since a Wall Street Journal report revealed Vince McMahon was looking to strong-arm his way back into WWE. Since that story, McMahon has accomplished his goal, returning to the Board of Directors, then later assuming the role of Executive Chairman of the Board, which coincided with the resignation of Stephanie McMahon as WWE Co-CEO. Throw in the chaos of a rumored sale this past Tuesday night, and one wouldn't think it could get more insane.
A new report from Barron's, a sister site of the Wall Street Journal, suggests that it could. A source close to the situation tells Barron's that AEW "is in the pool of potential buyers" for WWE. The source further noted that AEW owner and CEO Tony Khan, along with his father, Jacksonville Jaguars owner Shahid Khan, would likely not attempt to buy WWE on their own, and would thus seek a financial partner in order to complete a sale.
However, AEW is far from the favorite in the sweepstakes to acquire WWE. Also listed as potential buyers by Barron's were Comcast, owner of NBC Universal and Peacock, which WWE has media rights deals with, Endeavor, owner of UFC, and the Saudi Arabia Public Investment Fund. The latter has already been heavily attached to WWE and was the rumored buyer of WWE when now disputed reports suggested the company had been sold Tuesday.
While Tony Khan has jokingly alluded to WWE's current situation on social media and admitted that he was watching things very closely, there has been no indication publicly from himself, or anyone associated with AEW, that the promotion was interested in acquiring WWE. Should a sale to AEW somehow happen, it would be the second time Khan has purchased another wrestling company, having bought Ring of Honor nearly a year ago.